My mom asked me to make this pillowcase bag for her that she saw on Martha Stewart's website.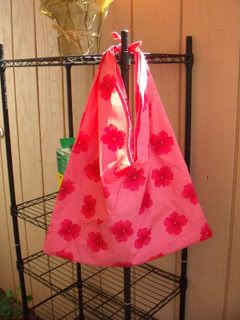 I'm happy with how it came out and I love the pillowcases that she sent. She sent 2 of these so I can make myself one too. I love the fabric and they are hibiscus, my favorite!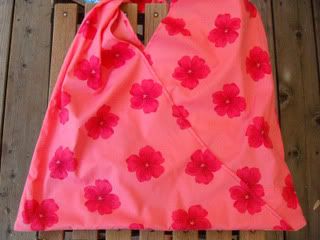 This is the pattern from Martha's website - it's really easy!