I'm doing the Sweat Shop Swap once again on Craftster. This is my new favorite swap - there are so many talented people offering up lotsa awesome items. And who doesn't love receiving 10 different goodies in the mail?!
I offered up these polymer clay votives this round, each person receives 1 votive.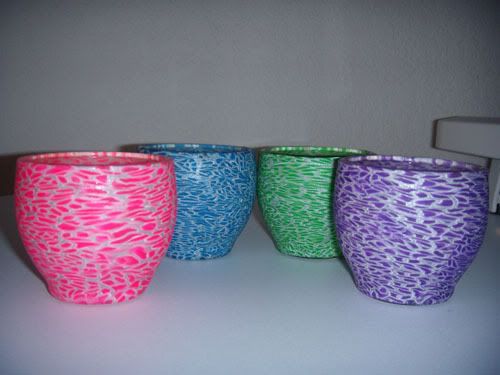 And these polyclay heart magnets, each person receives a set of 4.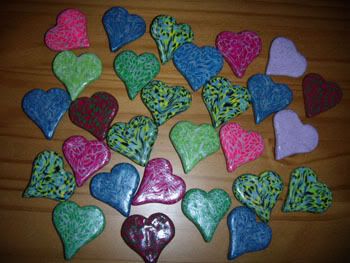 I've starting receiving my goodies in the mail and my favorite item so far is this amazing restful eye pillow from StacySews! It can be put in the the microwave or freezer.

It's super cute and useful..the stitching is wonderful. Check her out http://www.stacysews.com !